Match Details:-
IIPKL, Finals
Bangalore Rhinos vs Pune Pride
Date:- 4th June 2019, 09:00 PM IST
Venue:- Shree Kanteerava Stadium, Bengaluru
Fantasy Preview:-
After defeating Diler Delhi by a huge margin of 63-33, Bangalore blazed into the finals to meet Pune Pride. The inaugural edition of this tournament started a few weeks ago and today both the teams will meet one last time to earn the crown of winners. Pune Pride is also returning off a win against Chennai Challengers where Amarjeeth Singh and Venkatesha scored 24 points between them. For Bangalore, it was Vishal who returned 24 points followed by Arumugam who scored 14 points on the night.
Pune Pride has had a dominant run this season with 8 wins in 10 matches. They finished on top of the table with 16 points and only 2 losses. Bangalore Rhinos are also seated just behind their opponents with 5 wins and 2 draws in 10 matches. Which team will draw the last blood?
Probable Playing 7:-
Bangalore Rhinos:-
Vishal, Vipin Malik, Manoj Kumar, G Ambeswaran, Nagraj Naik, Lakhan Varkiya, Arumugam
Pune Pride:-
Jaskirat Singh, Jitendra Yadav, Sandeep Kharb, S Abdula, S Venkatesh, Amarjeeth Singh
Please Note:- For final updates and lineups, kindly check my telegram channel once before the match gets started.
My Team:-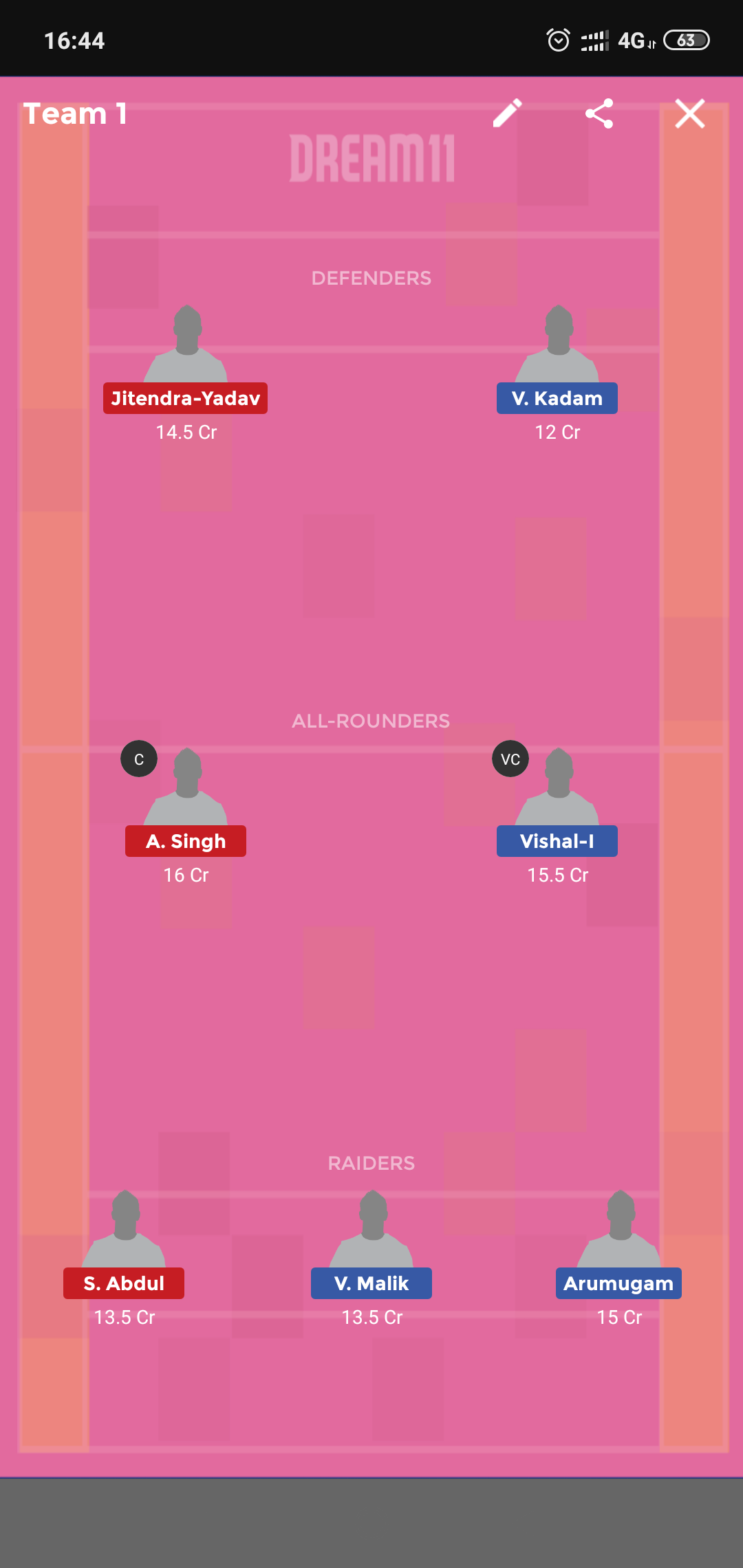 Telegram:- @TheElevenGods