Match Details:-
IIPKL
Chennai Challengers vs Pune Pride
Date:- 3rd June 2019, 08:00 PM IST
Venue:- Shree Kanteerava Stadium, Bengaluru
Fantasy Preview:-
The inaugural season of Indo International Premier Kabaddi League has reached into its knockout stages and the four teams who have made it to this stage are Chennai Challengers, Pune Pride, Bangalore Rhinos and Diler Delhi.
The first semifinal will be contested between Chennai Challengers and Pune Pride who finished second and first in Zone B and Zone A respectively. Pune Pride topped Zone A with 8 wins from 10 matches, whereas, Chennai Challengers finished second in Zone B with 5 wins from 10 matches.
The winner of this match will proceed to the finals, whereas, the loser will play for the third place against the loser of the second semi-final on the finals day i.e. on 4th June 2019.
Playing 7 (Probable)
Chennai Challengers Playing 7:
Defenders: B Dhanraj, Mofimandal
All Rounders: Sunil Kumar, Prasad
Raiders: Elayaraja, Rajesh Dhiman, Surya Chandra T
Probable Substitutes: Ramanjeet Singh, RR Bobade, Mandeep, Namdev Iswalkar
Pune Pride  Playing 7:
Defenders: Jaskirat Singh, Dalbir Malik, Sandeep Kharb, Jitendra Yadav
All Rounders: Amarjeeth Singh
Raiders: S Abdula, RS Venkatesha
Probable Substitutes: Akash Pawar, Vimal Raj, Sachin Poovaiah
Please Note:- For final updates and lineups, kindly check my telegram channel once before the match gets started.
My Team:-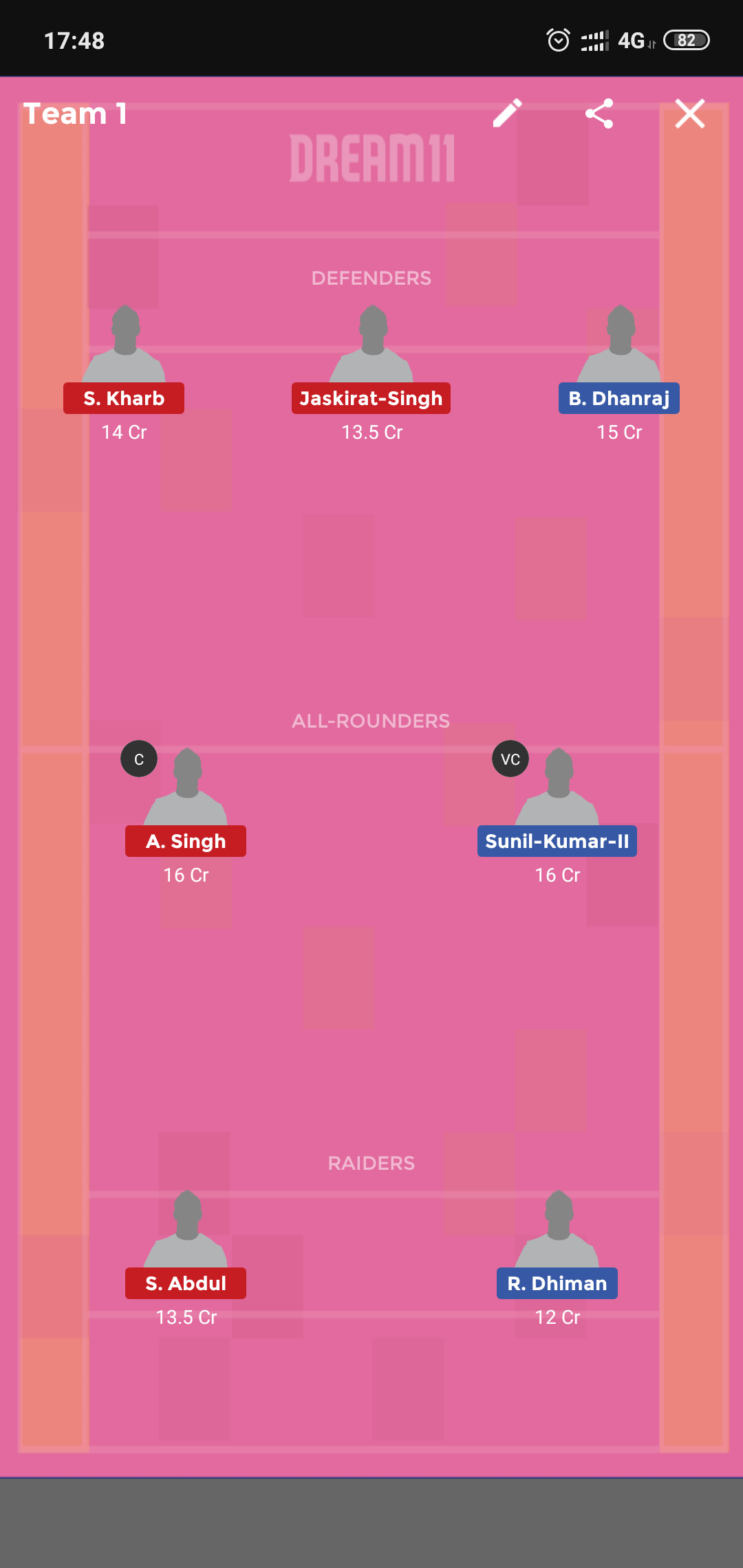 Telegram:- @TheElevenGods