It's the FINALS! Pune Pride and Bangalore Rhinos are raiding each other in their road to victory
Head to Head stat :
Match #18:Pune Pride won against Bangalore Rhinos (40-33)
Match #6: Pune Pride won  a close game against Bengaluru Rhinos(32-29)
Prediction :  Pune Pride defeated Bangaluru twice and has been the best team of the tournament and will win it.
Semi Finals Re-view: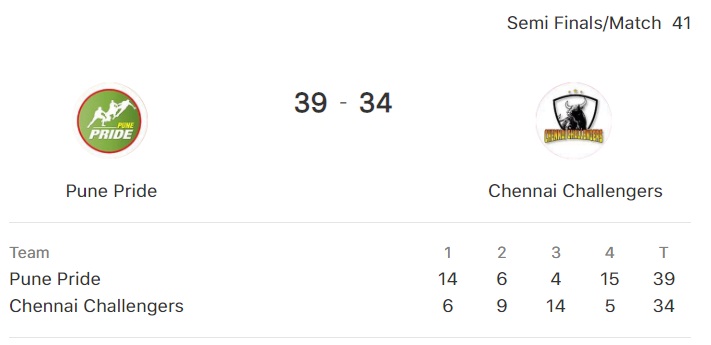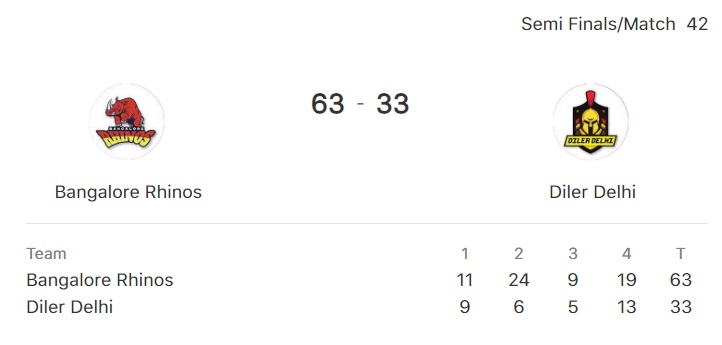 Pune Pride Preview:
Semifinals Performance: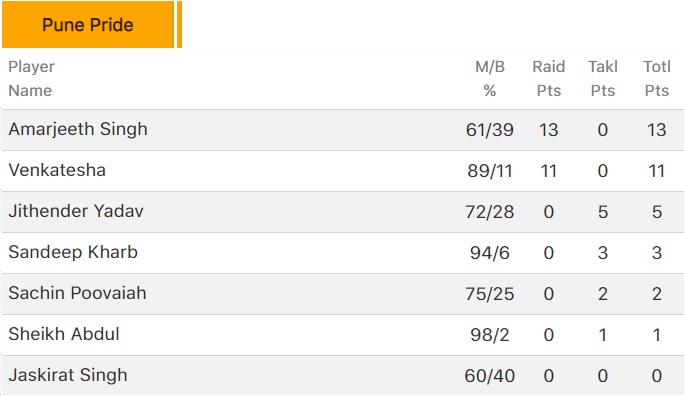 Squad:
Jitendra Yadav, V Vimal Raj, Sachin Poovaiah, G Vishnu Kumar, Dalbir Malik, Sachin Kumar, Ameer, S Venkadesh, P Vasanth, Akash Pawar, G Pavan Kumar, Love Kumar, Sachin, Shaik Abdula Shaik Gulab, Soni, Venkatesha, Ajay Kumar and Jaskirat Singh
Fantasy Game Changers: Amarjeeth Singh, Sheikh Abdula,Jitendra Yadav ,Venkadesh
Fantasy Game Standards : Jaskirat Singh, Sandeep Kharb
Fantasy Credit Savers:  Venkadesh,Sheikh
Bengaluru Rhinos Preview:
Semifinals Performance: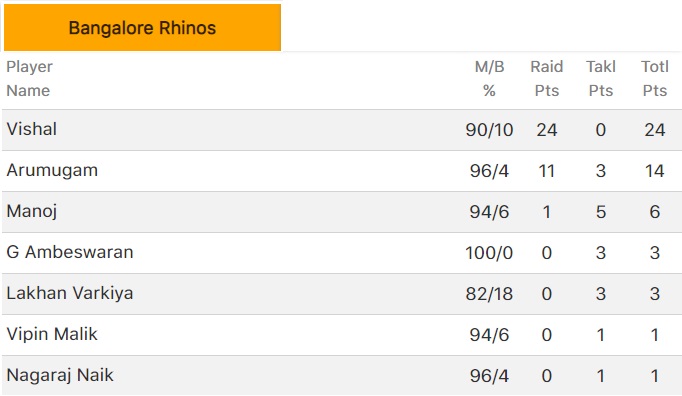 Squad:
Arumugam, Vipin Malik, Manoj Kumar, G Ambeswaran, Narendra Kumar, Vishal, Pawan, Ishu Sharma, Vaibhav Shivaji Kadam, Gokul Krishnan R, Kuldeep, M Mathan Kumar, Gurmeet Singh, Sandeep Kumar, Lakan Varkiya, Chiranjeevi, Ravinder and Ajit Kumar PN
Fantasy Game Changers:  Vishal,Vipin, Manoj Kumar
Fantasy Game Standards : Ambeswaran ,Varkiya,Arumugam
Fantasy Credit Savers:Varkiya
Sample Reference Team and starting  Lineups: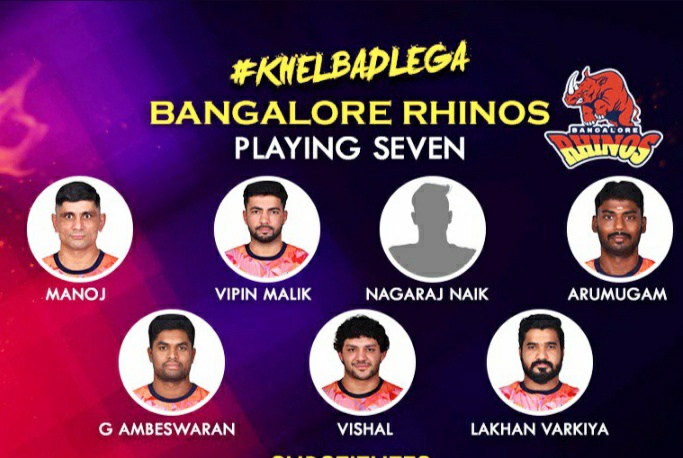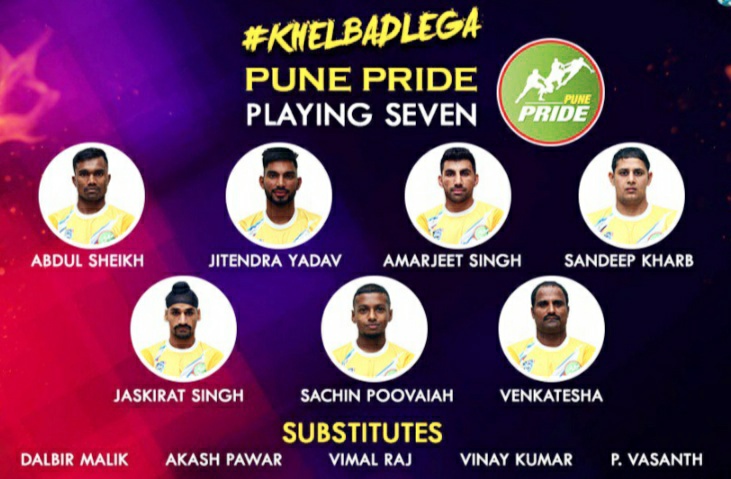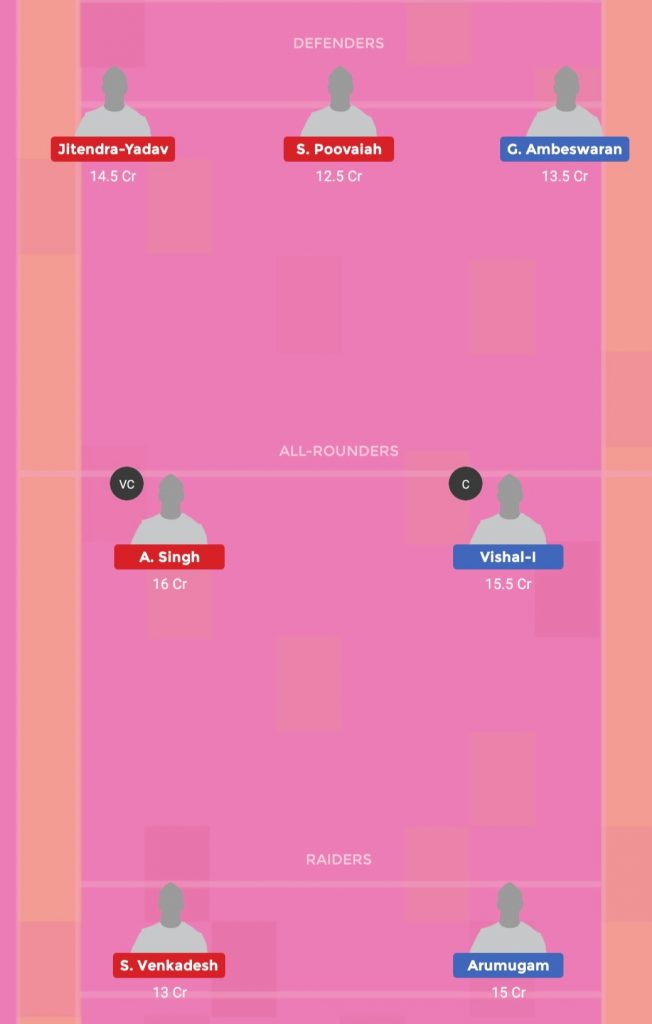 Cheers!!!