Match details: 
Series/tournament name: FIBA World Cup 2019
Argentina Vs France
Venue: LeSports Center, in Shanghai, China.
Date: 13th September 2019
Time: 5:30 pm IST
Preview:
Another exciting match between Argentina and France is to be hosted at the LeSports Center, in Shanghai, China. This is the 2nd semifinal match and the players are looking excited to take their team forward to the next level. Argentina and France are the only two teams who are unbeaten in this tournament. France has been very exceptional in this tournament. However, this match is going to be a thriller.
Probable starting lineups:
Argentina: Patricio Garino, Facundo Campazzo, Marcos Delia, Luis Scola, Nicolas Brussino
For Argentina, the key players will be Luis Scola and Facundo Campazzo.
Facundo Campazzo is a Point Guard player in this team. He obtained 83 points in the last 6 matches
Luis Scola is a Power Forward in this team. He well played and scored 107 points in the last 6 matches.
France: Rudy Gobert, Amath M'Baye, Nicolas Batum, Evan Fournier, Frank Ntilikina
For France, the key players will be Rudy Gobert and Evan Fourier.
Rudy Gobert is the Centre Player in this team. In the last 6 matches, he obtained 76 points.
Evan Fourier is a Shooting Guard in this team. He played exceptionally in the last 6 matches and obtained the highest points that are 126 points.
Top picks: 
PG: Facundo Campazzo
SG: Evan Fourier, Patricio Garino
SF: Nicolas Batum, Gabriel Deck
PF: Luis Scola, Amath M'Baye
Centre: Rudy Gobert, Marcos Delia
 Captaincy options: Facundo Campazzo and Evan Fournier
Facundo Campazzo, the most experienced player in Argentina is a lockpick.
Evan Fournier is the most reliable and key player for the France team. He can easily manage to score 20-25 points. 
Dream11 team:
Grand league combination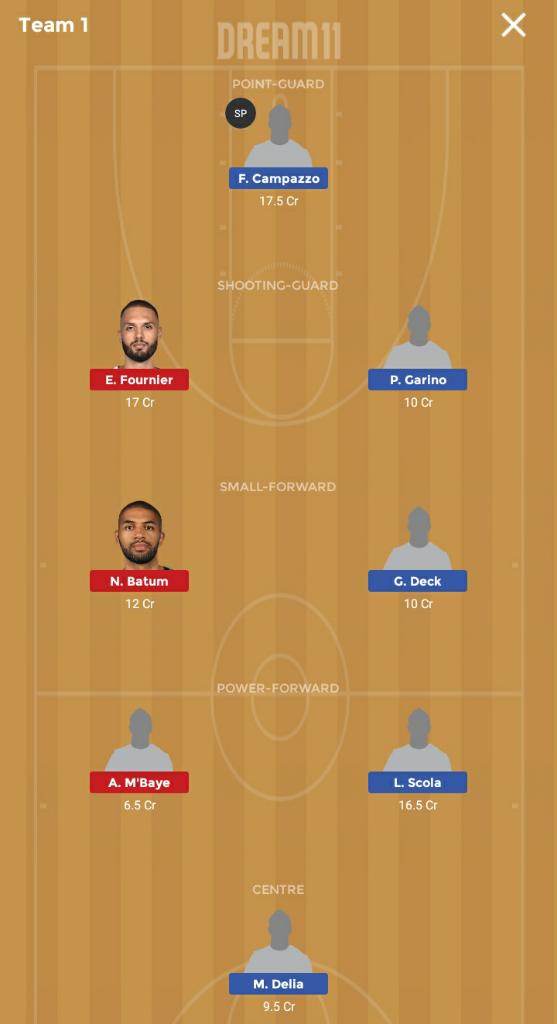 Small league combination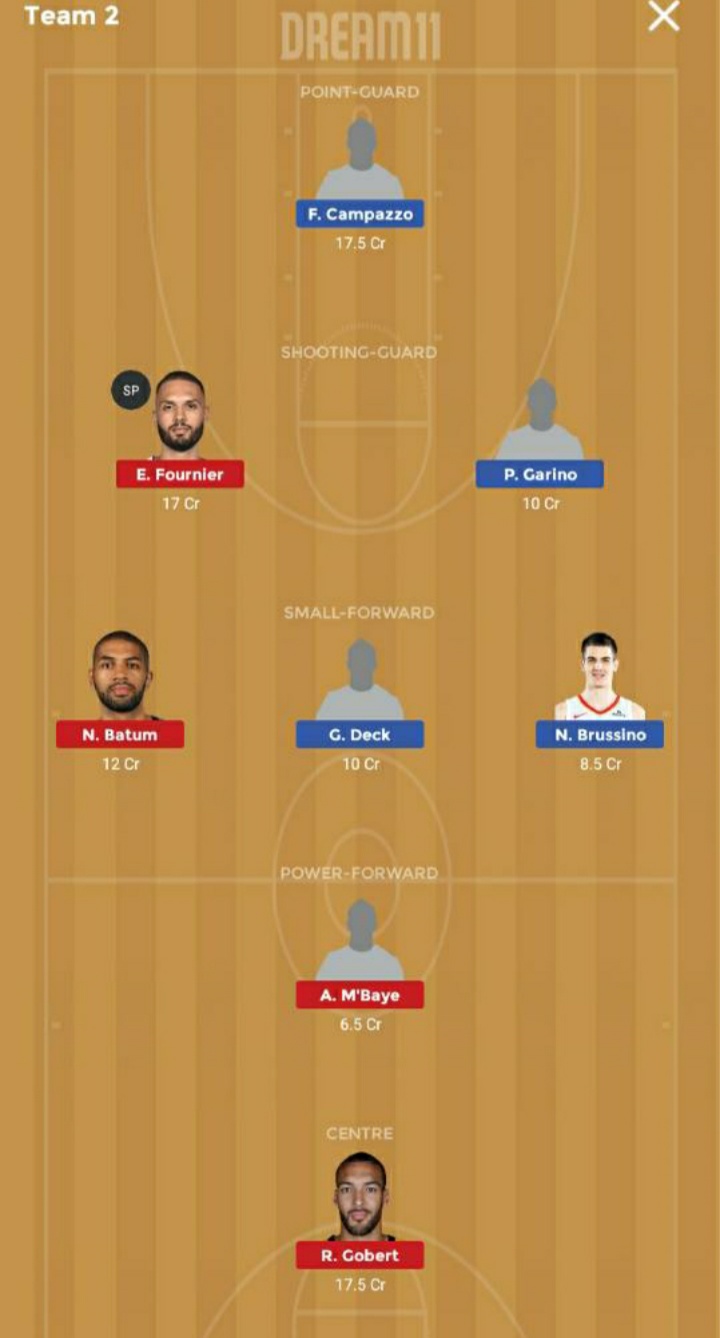 Disclaimer: The views expressed here are of the author and are not a reflection of the actual points you might earn.