Match details:
Zenit Kazan (RUS) vs. Al- Rayyan Sports Club (QAT)
Match 3, FIVB Volleyball Club World Championships 2019
Betim, Brazil
December 5, 2019, 2:30 am
Preview:
Russian side Zenit Kazan is playing against the Al Rayyan Sports Club in the World Club Championship at Betim, Brazil.
Zenit Kazan lost their first game against Sada Cruzeiro in straight sets 3-0. The team is now hoping to make a come back stronger in the league as they are having a very good record in the domestic league at Superliga. Zenit Kanaz have already won the Club Championship in 2014 and it will be their eighth appearance in the Championship.
Al Rayyan also started the tournament on a losing note against the Italian side Cucine Lube in straight three sets by a scoreline of 3-0. Al -Rayyan is playing for the third time in the Club Championship.
After analyzing both the teams Zenit Kazan is the clear favorites against Al Rayyan in the game tonight.
Probable starting lineup:
Zenit Kazan:V Krotkov, A Butko, A Volvich, A Kononov, E Ngapeth, M Mikhaylov.
Al Rayyan: M Ferreira, M Vukasinovic, B Abunabot, M Stevanovic, S Aziz,M Quertani.
Top picks:
Zenit Kazan: M Mikhaylov, E Ngapeth, A Volvich
Al Rayyan: M Ferreira, B Abunabot, M Quertani.
Captaincy options:
Maxim Mikhaylov and Earvin Ngapeth.
Dream XI team: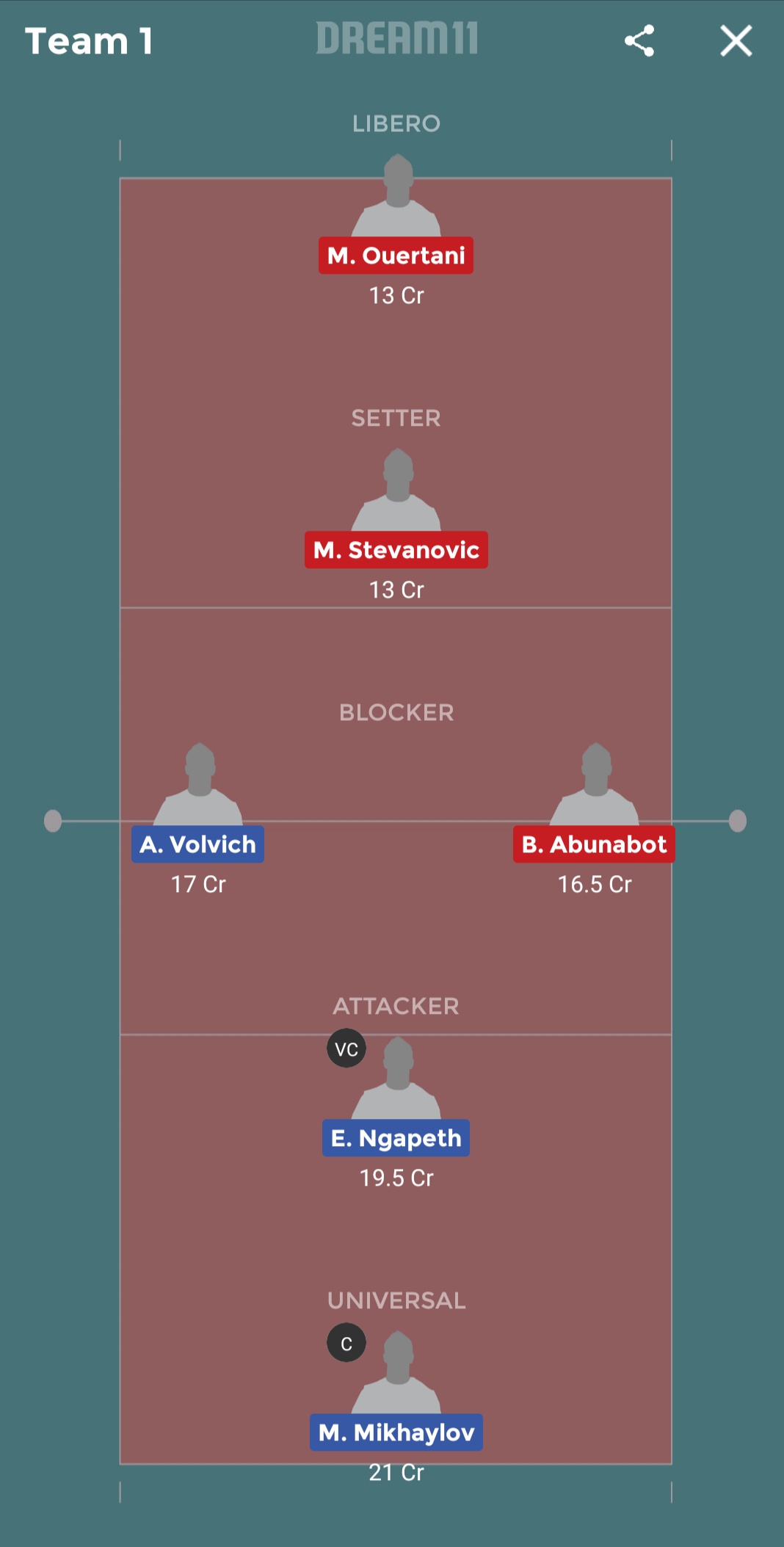 Disclaimer: The views expressed here are of the author and is not a reflection of the actual points you might earn.